HybridClay™︎️ is a highly innovative product that combines the tradition of the clay surface and combines that with modern day technology. As a brand the HybridClay™︎️ is considered to be the ultimate generation clay tennis courts and the system holds the prestigious 2 star ITF recognition as well being classified with the cat-1 slow by the ITF.
HybridClay™︎️ is an eco-friendly manufacturer/installer and has devoted itself towards a better future for our globe with its unique composition of the clay court system
Mission
Our HybridClay™︎️ team is determined to revolutionize the European red clay court into something that has the advantages but none of the drawbacks.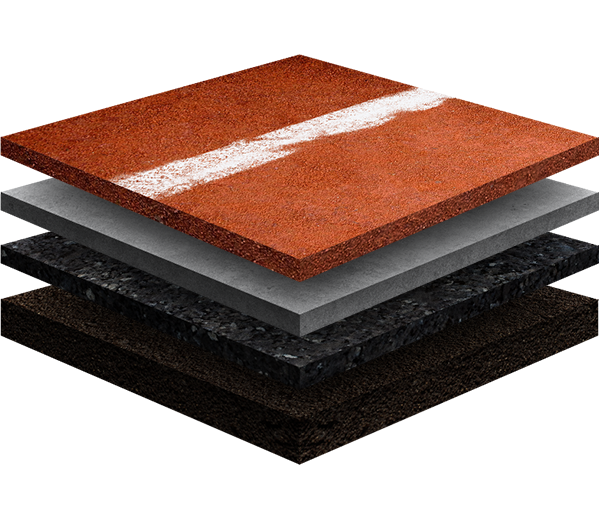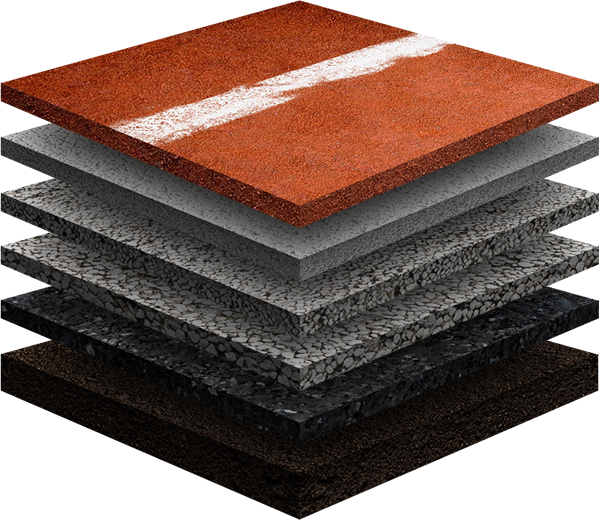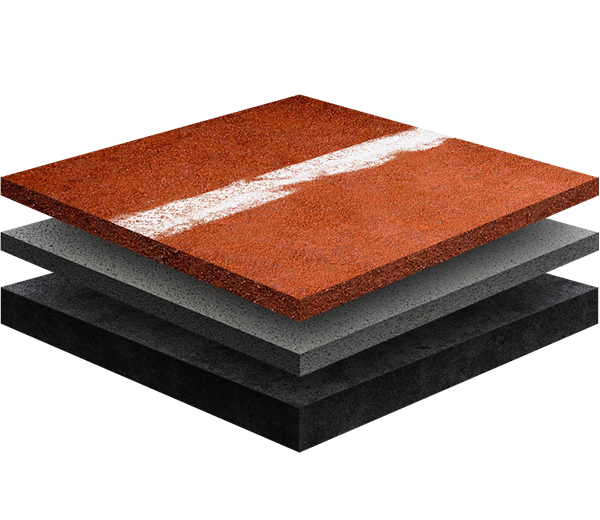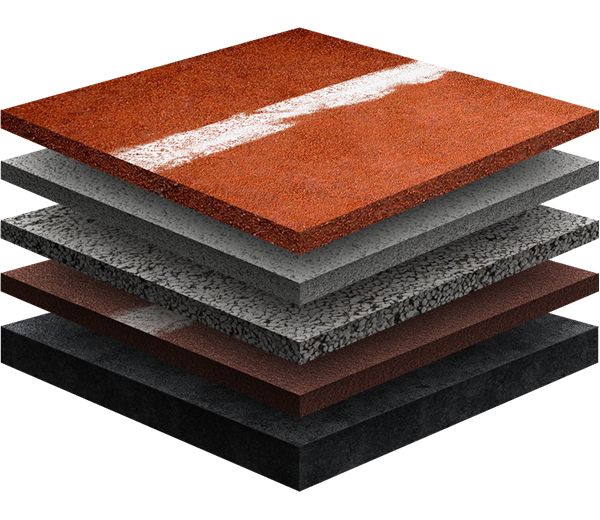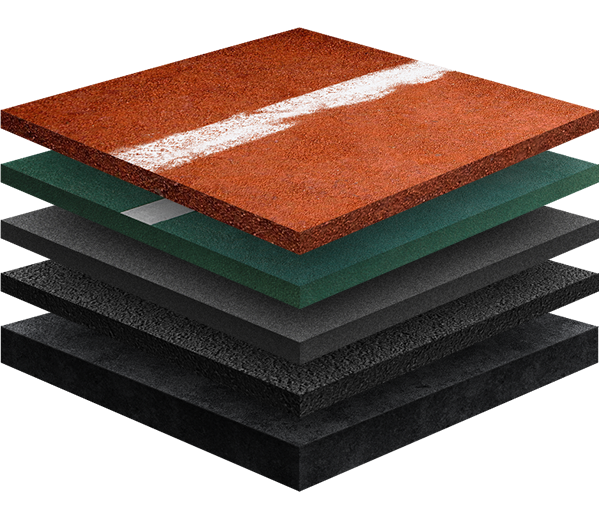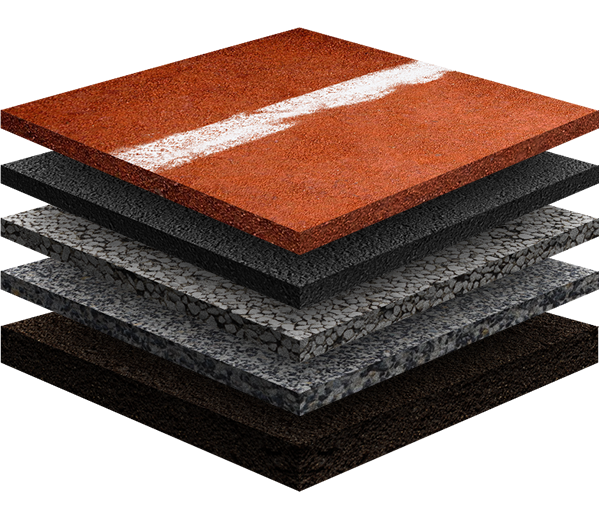 HybridClay™︎ on existing LECA surface
THE HYBRIDCLAY™︎ BRAND AND TECHNOLOGY ARE THE RESULTS OF COUNTLESS OF HOURS IN EXPERIMENTATION AND CARRIES THE BASIS OF ALL OUR YEARS OF EXPERIENCE AND KNOWLEDGE COMPRISED INTO THIS PRODUCT AND BRAND. FROM THE DRAINAGE TESTING TO THE LABORATORIES WHERE PERFORMANCES HAVE BEEN MEASURED WE HAVE FOUND THE KEY SOLUTION TO WHAT ALL SEEK, THE PERFECT RED CLAY COURT THAT DOES NOT NEED MAINTENANCE. TRY OUR HYBRIDCLAY™︎ AND SEE FOR YOURSELVES.